R997 Double Roll Vertical Paper Rack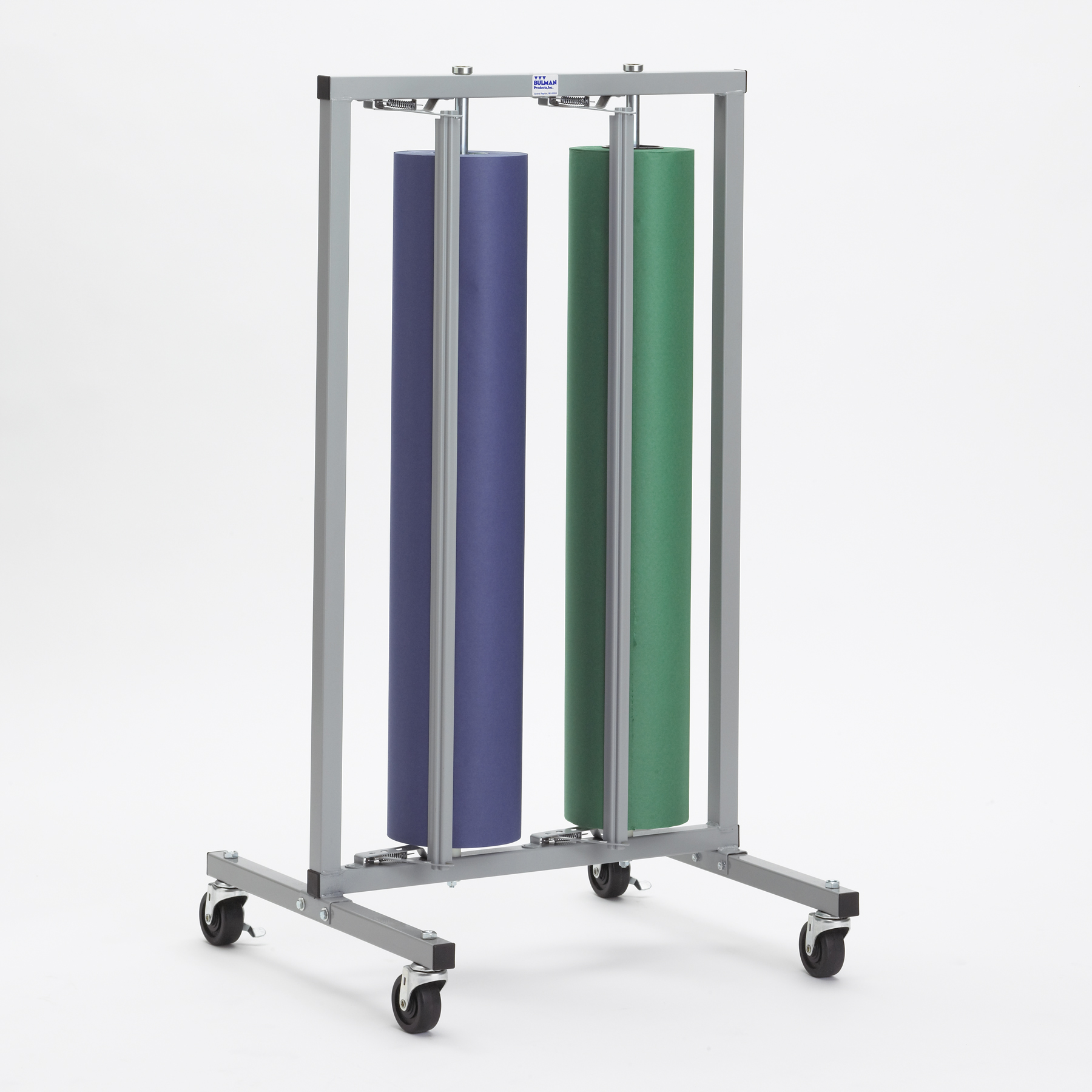 The Double Roll Vertical Paper Rack is designed for practical, efficient holding, dispensing and cutting of paper rolls. Roll changes can be made quickly by pulling the blade to an open position and locking it into place.
Features
Accommodates two paper rolls up to 9″ in diameter, on 3" core
Paper Rack requires only 25″ by 26″ of floor space
Spring loaded blades for fast easy cuts
Shown with optional casters (2 of which lock)
Finished in a light gray baked powder coat
Ships k.d. via UPS
Specifications
Material Size (inch)
R997:
20 (also holds 15″, 18″ rolls)
27 (also holds 24″ rolls)
36 (also holds 30″ rolls)
48 (also holds 40″ rolls)
Assembled Dimensions:  Height is size ordered plus 8″ (add 3 1/2″ for casters).  Base is 25″ x 26″.
Instructions